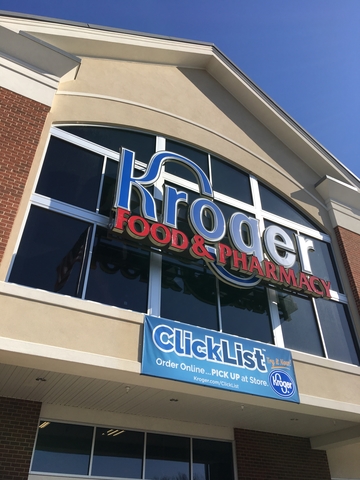 ?Kroger ClickList?
✳️What is ClickList and how does it work?✳️
Clicklist is an online grocery ordering service from Kroger. Now you can shop online for the products you need and pick up your order at the store from the convenience of your car! Our Associates will even bring out your order and load it into your car.
✳️How do I reserve a pickup time?✳️
You can either reserve a pickup time before adding items to your cart or while you're viewing your shopping cart. First, select a Pickup store. Once you've selected your store, you will need to select a date and time to receive your order.
Your time slot is a one-hour window in which you can arrive to pick up your groceries. HINT! Arrive in the middle of your time slot to beat the rush. Also inquire with your store as to when the busy times are. You may be better off picking a different day based on how busy the store may be. (Typical Pickup hours are from 7am to 9pm, 7 days a week. Some hours may vary by location. Check local store listing for details.)
✳️How far in advance can I schedule a pickup time?✳️
You can reserve a timeslot up to three days in advance.
✳️How do I place an order?✳️
It's easy! First, choose a date and time that you'd like to pick up your order by clicking Reserve. Make sure that your preferred store is a store that offers Pickup. This will ensure that you're shopping the correct store inventory. Then you can simply browse or search for the products that you need and add them to your cart. Once you've completed your shopping cart, pay for your order with your credit or debit card.
✳️How do I pay for my order?✳️
For the safety of our Customers and Associates, Pickup orders accept credit or debit cards only. Cash, check, and gift cards cannot be accepted. We're currently unable to accept government benefits (including WIC and SNAP) as payment.
✳️When you place your order, you'll see an estimated total at checkout and a hold will be placed on your card for the estimated subtotal amount.✳️
❇️Your card will be charged for a final total amount when you receive your order and the difference from the hold will be dropped.❇️
Prices shown when you place your order may differ at the time you receive your order due to coupons, substitutions, taxes (if applicable) and wei ghted items. Please have ready the form of payment you used online, as well as a backup credit or debit card.
?(Please note your final order total after sales and coupons won't be reflected until order pickup)?
✳️How do I know my personal information is secure?✳️
The Kroger Co. recognizes that privacy is very important to our Customers, and we pledge to protect the security and privacy of any personal information Customers provide for us. This includes Customers' names, addresses, telephone numbers, email addresses, credit/debit cards and checking account information, and any information that can be linked to an individual. Kroger collects and securely stores this personal information. We will not sell, trade or rent your personal information to outside companies or marketing firms.
✳️Are there fees for using Pickup?✳️
The service fee is waived for your first 3 orders! Fees vary by region for Pickup. You can find more information online at checkout, or visit your local store for details.
✳️Are tips accepted for Pickup?✳️
While it is appreciated, our Associates do not accept tips.
?Please do not offer or entice employees with tips as they may face disciplinary actions if caught accepting tips.?
✳️Why does my store not offer Pickup?✳️
We're always evaluating new locations for Pickup. As we continue to set up new Pickup locations, we do our best to communicate it to our existing Customers.
✳️Can I add a prescription to my Pickup order?✳️
At this time, prescriptions cannot be added to Pickup orders. However, we are working to add this capability in the future.
✳️What kinds of products can I buy through the Pickup service?✳️
You can shop for over 70,000 items across the entire store, with more being added all the time.
✳️What if an item I want is not available on your site?✳️
While some of the items we offer are currently in-store only, we're always looking to expand our product offering for our customers.
✳️How do I know you'll pick the freshest available?✳️
Quality is our top priority. Rest assured that Pickup Associates will hand-select produce, meat and seafood items for each order with great care. These items will then be stored appropriately (including refrigeration or freezing) until it's time for pickup.
✳️How do the products stay fresh until my order is ready for pickup?✳️
Perishable items like meat and produce are selected by Associates shortly before your order is scheduled for pickup. Your items will be stored for maximum freshness, including refrigeration for items that require it
✳️How are weighted items chosen?✳️
For weighted items, such as produce, deli, meat and seafood, our Associates will choose the items that most closely match what you've ordered, down to the weight or count. If you have special instructions (i.e. like ripe avocados) that you would like the shopper to follow, please feel free to provide them in the shopping cart.
✳️What about ordering during Mega and 2 day sales?✳️
Most orders are "picked" several hours prior to your scheduled pickup window. Keep this in mind when ordering hot sale items. The sooner your pickup window is when the sale starts the sooner your order is picked and the more likely you will receive the "hot" items you loathe.
?Picking up Products?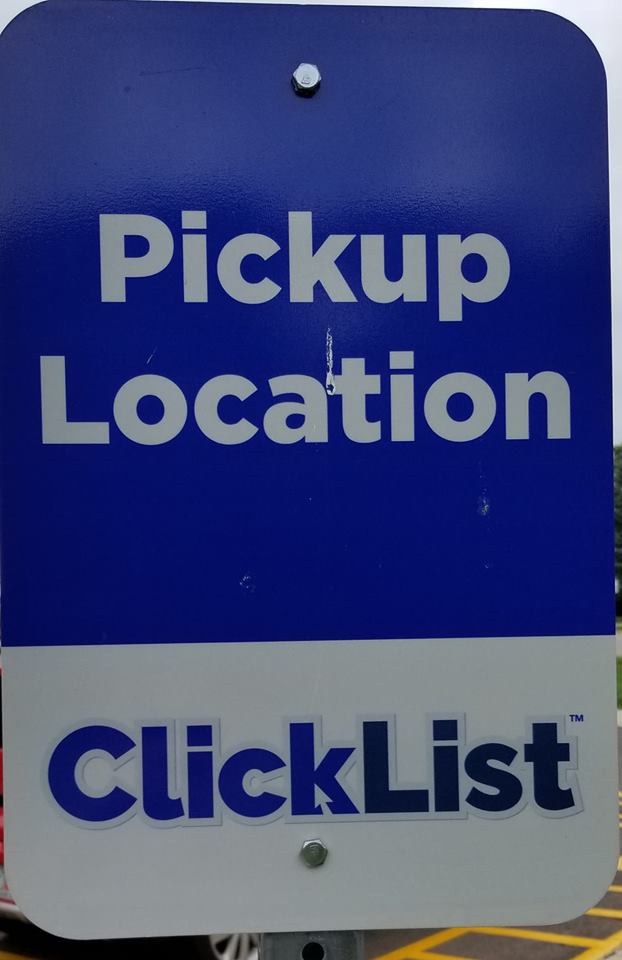 ✳️What do I do when I arrive at my pickup location after placing my order?✳️
When you arrive at your store, follow the signs to the Pickup area. Call the number on the sign to let us know you've arrived. An Associate will bring your order out to your vehicle. We'll load your groceries, and you'll be on your way in minutes!
✳️What happens if I'm unable to receive my order on the day I'm scheduled to do so?✳️
If you're unable to pick up your order on the scheduled date, the items in your order will be restocked in the store, and you'll need to place your order again on the Pickup site.
✳️Can someone else pick up my Pickup order?✳️
Yes, another person can pick up your order. They just need to provide a valid form of payment and a valid ID for any age-restricted item
✳️How do I know I received everything I ordered?✳️
Your Pickup Associate will carefully check your order to ensure that all items are included. If you have a question about your order once you unpack your items, please contact us at 1-800-576-4377, Monday through Friday, 8:00am to Midnight EST, and Saturday and Sunday, 8:00am to 9:30pm EST
?Pricing?
✳️Do you accept coupons?✳️
We do! Digital coupons can be loaded to your Shopper's Card and will automatically be applied to your order at PICKUP, and discounted from your total. Paper coupons can't be used while checking out online but ARE accepted at time of pickup. There are no Catalina printers in the Clicklist area so if you plan a deal where you may receive 1 it won't print out there. You will have to submit a request through the Catalina website for reimbursement. ?(Please note your final order total after sales and coupons won't be reflected until order pickup)?
✳️Why are prices estimated versus actual?✳️
Online prices reflect the price in-store on the day you place your order. Some prices may change between the time you place your order and the time you pick up your order at the store. The exact price of each item will be printed on your receipt. If you have a concern about a specific price, please bring it to the Associate's attention BEFORE LEAVING THE STORE. The difference between the hold placed on your account and the final will drop off normally within 72hrs.
?Item Issues or Refunds?
✳️What if an item in my order is unavailable in the store?✳️
While Kroger strives to keep all items in stock, an item you've selected may occasionally be unavailable. Our Pickup Associates are trained to make proper substitutions for out of stock items, so your order will always have the items you need, as close to your original order as possible.
When you place your order online, you can indicate whether you'd like to allow substitutions. If a substitution is necessary, we'll follow the steps below to fill your order as best we can. Here's how it works:
First, if the same type of out-of-stock item is available in a larger quantity, your order will be upgraded to the larger item.
If a larger quantity is not available, but the same brand and item is available in a different package (for example, boxed sugar instead of bagged sugar), that item will be substituted.
If the same brand is not available, the same type of item from a different brand may be substituted.
Any special dietary items (gluten-free, sugar-free, lactose-free, vegan) will always be substituted with items that meet the same dietary requirements.
✳️What if I don't like the substitutes given to me?✳️
When the Pickup Associates greets you in your designated pickup spot, he or she will review any substitutions they have made. If you are not satisfied with these substitutions, you may refuse them before your order is completed and loaded into your car.
If you receive substitutes and are unsatisfied with them upon returning home, you're welcome to return the item to a store at any time for a full refund.
✳️What if I am not satisfied with something when I get home?✳️
If you have questions or you're not 100% satisfied with your order, please call Customer Connect at 1-800-576-4377, Monday through Friday, 8:00am to Midnight ET, and Saturday and Sunday, 8:00am to 9:30pm ET.
?Changing or Cancelling Orders?
How do I cancel an existing order?
If you'd like to cancel a pending order, please visit My Purchases. Select the order you'd like to cancel and choose Cancel. (Please note if you cancel your order it can take up to 3-5 business days for the hold to be lifted from your account. Kroger has no control over this as your bank would be responsible for it.
If you experience any issues cancelling your order, please contact Customer Service at 1-800-576-4377, Monday through Friday, 8:00am to Midnight ET, and Saturday and Sunday, 8:00am to 9:30pm ET.
✳️Can I change the time or location for my pending order?✳️
We're sorry, but once you place your order, you cannot change your time or location.
✳️How do I modify a submitted order for next day Pickup?✳️
If you've placed an order for next day pickup, you may add or edit items in your order until midnight of the day before your scheduled pickup. Please visit My Purchases to modify order. We'll send you an updated order status email shortly after. Note: If you make changes to your order, please allow a few minutes before making any additional changes.
✳️How do I modify a submitted order for same day Pickup?✳️
Once you've placed an order for same day Pickup, you can no longer make changes to it. If you forgot an item or need to make changes, you can cancel your order through the Pickup interface and place it again, but you may lose your reserved time.
✳️Where can I find my purchase history?✳️
Visit My Purchases in your digital account to review your order history.