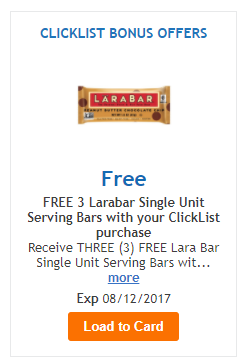 Wow! There are some new click list freebies out right now!
Here's a coupon for 3 Free Larabars with a Clicklist order!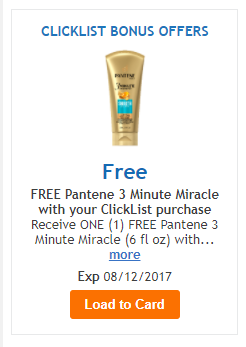 Here's another coupon for 3 Free Pantene Minute Miracle with your Clicklist order!  Let me tell you that I love love love this conditioner.   I have long hair and my tangles are out of control.  So, this really helps tame them!
And, the last freebie coupon is Free Skippy Peanut Butter with your Clicklist order.   I love Clicklist so I will be snagging these!